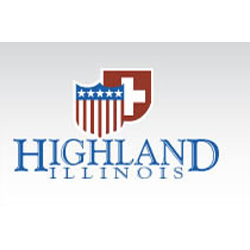 Water Treatment Plant Supervisor
Highland, IL
Vision Insurance, Paid vacation, Paid personal time, Paid holidays, Life Insurance, Health Insurance, Dental Insurance, 401K / Retirement plan
Water Treatment Plant Supervisor

Responsible for managing the daily operations and maintenance of the Water Treatment Plant. Duties include supervision of operators and plant operations; operating and maintaining plant equipment; monitors/ensures production of potable water to maintain adequate water storage levels; testing and monitoring water treatment levels and water production; performing administrative tasks, ensuring compliance to regulatory guidelines.

Essential Duties and Responsibilities:

• Supervises daily plant operations and personnel/ Provides direction and training to operators and interns. Conducts formal performance appraisals and provides feedback/disciplinary actions. Ensures that plant operations are performed safely.

• Operates mechanical equipment (meters, pumps, filters and feeders); operates electrical equipment (motors, controller, automatic monitors and recorders); calibrates, maintains and repairs plant equipment and tools; inventories spare parts and standby equipment.

• Performs testing and chemical analysis on water batches to determine proper chemical dosage and control application for treatment processes. Test water samples from distribution system in accordance with SDWA and EPA regulations; test water for P.H., alkalinity, hardness, fluoride, turbidity, and stability levels. Records results for permanent record sand control process. Records and maintains operational and testing records. Sends data to State EPA by established deadline dates.

• Performs administrative tasks. Assist in preparing annual division/department budget. Orders and maintains supplies.

• Monitors and tests lake for turbidity, algae, growth, silting, other weed growth and substances. Maintains dam structures and equipment.

• Oversees plant upgrade/expansion construction. Supervises, monitors and adjusts daily water treatment and production to compensate.

• Answers queries and complaints of customers concerning water quality.

• Performs other duties and functions as required or assigned within area of expertise or scope of the position.

Benefits Include:
• Medical, Dental & Vision Insurance
• Paid vacation
• Paid sick leave
• Paid holidays
• Retirement
• Life insurance

Qualifications:
Candidates must have a high school diploma or equivalent with additional training and, six (6) to eight (8) years related work and supervisory experience in surface water treatment. An Illinois Class A Public Water Supply Operator's License is also required. Candidates must have knowledge and comprehension of water treatment operations and standards; ability to operate plant equipment and tools; ability to perform water testing procedures, ability to perform adjustments maintenance and repairs on plant facilities and equipment as well as have ability to lift 50 to 100 lbs regularly. Candidates must also possess strong communication, interpersonal, organizational, and customer service skills as well as a working knowledge of Microsoft Office and SCADA. Residency within 6 miles of Highland City Limits is required within six months of completing a 6-month probationary period.

17335