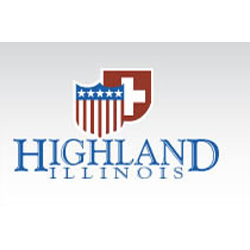 Journeyman Lineman
Highland, IL
*You must include a resume to be considered.*

This is a $100k+ position PLUS 100% paid FAMILY insurance.

Journeyman Lineman

Come be part of our beautiful community and help serve the citizens of the City of Highland.

Primary responsibilities include the installation, testing, maintenance, and repair of underground/aerial electrical service lines, aerial/ground transformers, poles and streetlights, and use of related materials.
Operates bucket trucks, digger derricks, boring machines, trenchers and other equipment; removes/trims trees for clearance; responds to emergency power outages; maintains equipment, buildings and grounds.

Benefits Include:
• 100% Paid FAMILY Health Insurance
• Paid vacation
• Paid sick leave
• Paid holidays
• Retirement
• Life insurance
• Overtime Opportunities Available

A High school diploma or equivalent and successful completion of a formal electric lineman apprenticeship training program plus at least one year Journeyman Lineman work experience is required.

Candidates must have ability to operate heavy equipment, utilize hand tools, hand held meters/test equipment, and climb poles as well as be able to stand for long periods of time and regularly lift and/or move up to 60 lbs. Candidates must have knowledge of NEC, NESC, electrical distribution system construction and maintenance (overhead and underground). Must be able to obtain or have a valid CDL (Class B) Driver's License and CPR/First Aid Certification. Residency within 18 miles of City limits is required within six months of completing the probationary period.


14414